INFRARED SAUNA
Our cedarwood, state-of-the-art saunas by Clearlight use the penetrative power of infrared light to increase your body's core temperature. Take 45 minutes to detoxify, increase your metabolism and take care of your immune system and skin health.
Book Now
MOVEMENT & MINDSET
Move & sweat in our movement & mindset sauna. The only combination of personal Hot Yoga, Boxing or Pilates - with The Pilates Class and infrared sauna in our space. We simply remove the seat to allow you to move & sweat. With complimentary guidance loaded into our iPad. Yoga mat, filtered water & towel provided.
Maximum 1 person.
Book Now
TRADITIONAL SAUNA
Our traditional sauna is a true throwback to the origins of sauna culture. Instead of using light, we heat the air around you with hot coals and water. This creates a high-temperature environment that triggers your body's natural cooling process. As a result, your blood vessels dilate and your pores open, allowing you to sweat profusely. This is a great way to detoxify your body and improve your circulation.
Sauna is communal with 4 person capacity.
Book Now
Ice Bath
Activate the body's natural healing powers using cold therapy. Our ice baths assist in minimising inflammation to build the immune, lymphatic, circulatory and digestive systems, enhancing the overall quality of life. Perfect for post sauna when used as hot/cold therapy.
Book Now
FIRE & ICE
INFRARED OR TRADITIONAL
| Sauna, Ice Bath & Shower
With full access to our sauna & ice baths, you can experience the full benefits of contrast therapy.
Move between your sauna and ice bath as you please. The heat from the sauna will open up your blood vessels, while the cold from the ice bath will constrict them. This alternating of hot and cold temperatures will help to improve your circulation, reduce muscle soreness, and enhance your skin health.
Book Now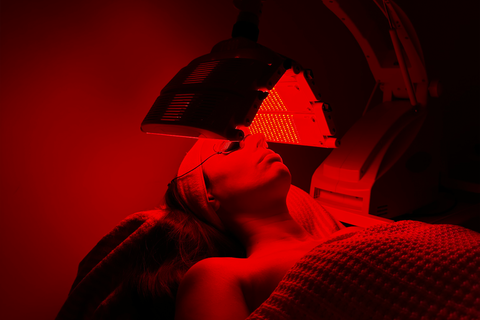 OMNILUX RED LIGHT THERAPY
Omnilux Revive2 is medical grade light therapy that has both a rejuvenating and anti-inflammatory effect on the skin, increasing cellular energy which in turn "kick starts" cellular renewal. Proven to increase collagen, stimulate blood circulation and lymphatic flow to eliminate toxins, accelerate healing and calm the skin.
Book Now
Treatment Add On's
| $6.50
Plant Water is a vitamin and mineral rich beverage. Aesthetically created with the life source of plants, chlorophyll, there are an additional 18 nutrients and minerals which may help with the immune system, energy, recovery and cognitive function.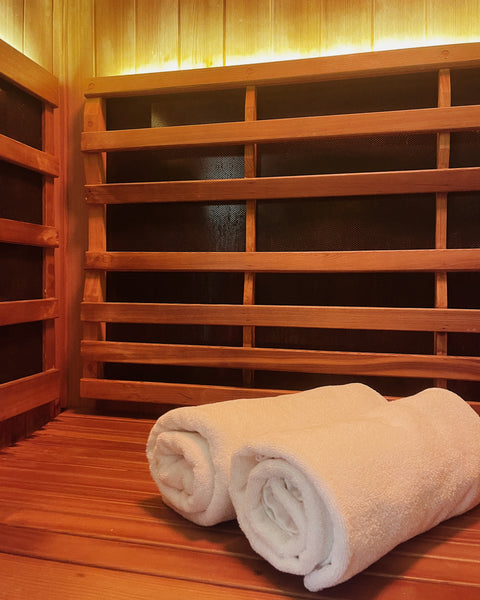 | $3
All Sauna & Ice Bath sessions are provided with 1 x complimentary towel - If you require an extra towel please add to your booking or speak to our staff & they will assist you.